On the Crypto Facilities MTF, an algo ID is required to be submitted with any order request sent via the API. This includes batchorder, sendorder, editorder, cancelorder, and cancelallordersafter.
To create an algo ID, navigate to the Settings page by either selecting the cog icon on the left panel on the dashboard or by clicking on the username dropdown in the top-right corner and selecting 'Settings'. Then select 'Algo ID' in the bottom of the panel.

Select 'Create Algo ID'. A pop up will come up asking for certification that the algorithm meets the requirements to be used on the Crypto Facilities MTF.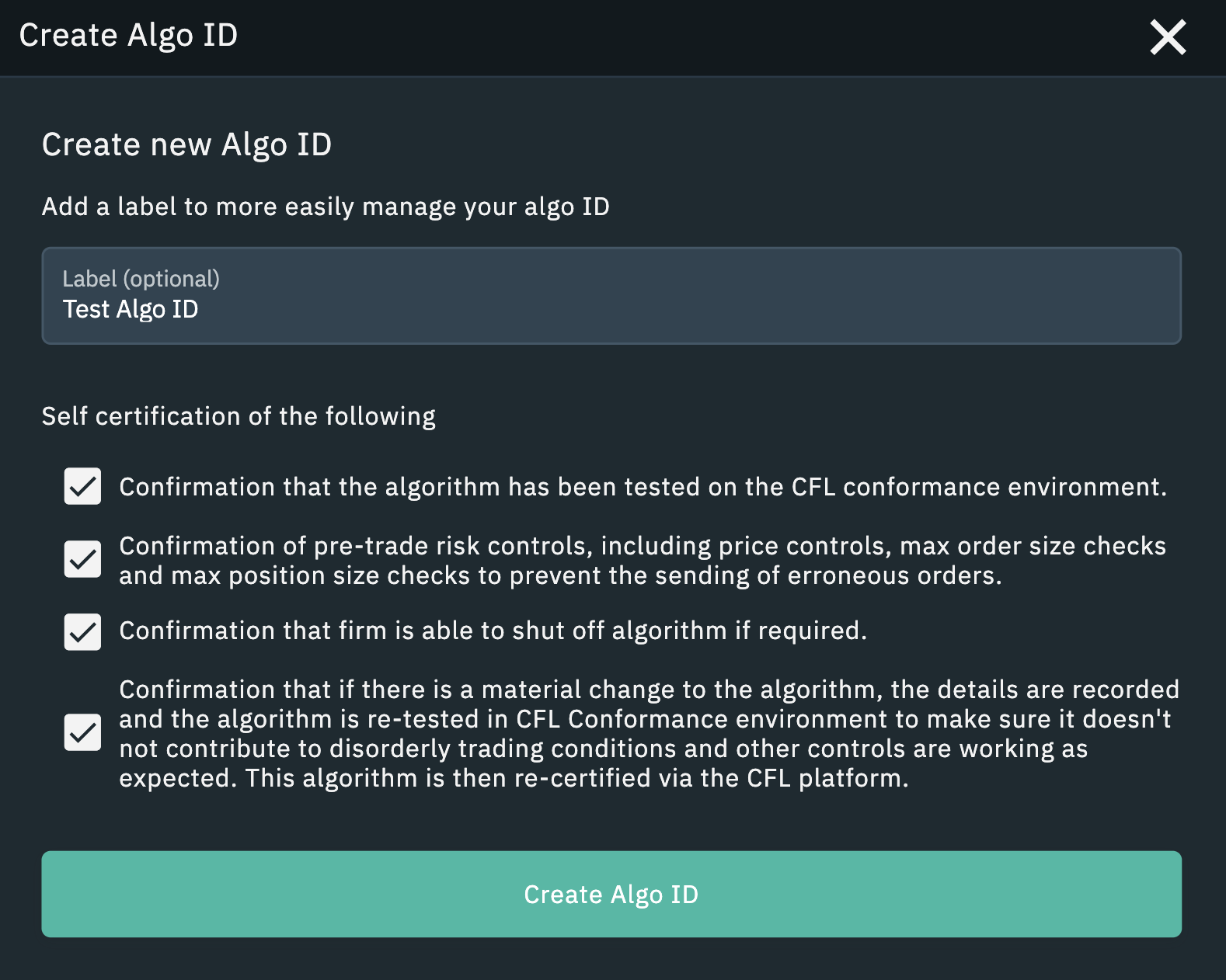 Once the algo ID is created it will display in the same overview page where you can readily copy it by selecting the copy icon, or recertify the algorithm.